What We Know About the Final Series of the Regular Show
The Regular Show is ending after 8 series. Here's what we know...
Series 8 of the Regular Show is on its way to the UK. It's already been in the USA and from the sneak peak we've had, it's going to be epic!
Like really EPIC!
It's called the Regular Show in Space - how much more epic do you think it could get?
Here's what you need to know...
Series 7 finished with Rigby's High School graduation ceremony being interrupted by an urgent call to return to the park. The park employees then find out exactly what the park biodome experiment was really for. Any guesses?
Secrets will be revealed
Every episode will reveal some secrets about our favourite characters. Secrets like Pops might not even be from Earth at all! (This is starting to make sense...)
Pops gets super powers
In a strange twist of space-fate, Pops develops space-powers....
There will be some new faces
And some old friends and enemies may come back too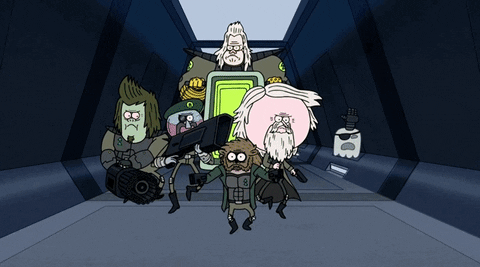 There will be one big battle at the end!
The final episode may be the greatest episode ever with ancient prophecies to brain-bending science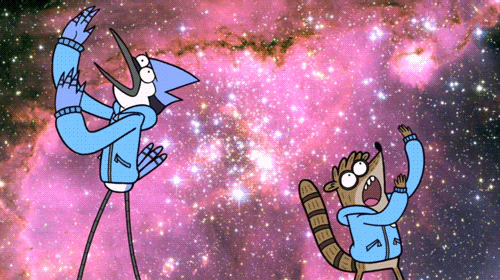 We can't wait!!
There's no UK date set so we'll be shaking our screens until then!